With the dawn of a new year,  let us take a look at what I believe to be the best waifus of 2018.
First up is Zero Two from Darling in the Franxxx.  I really like Zero Two and she is, to me, the number one waifu of the year.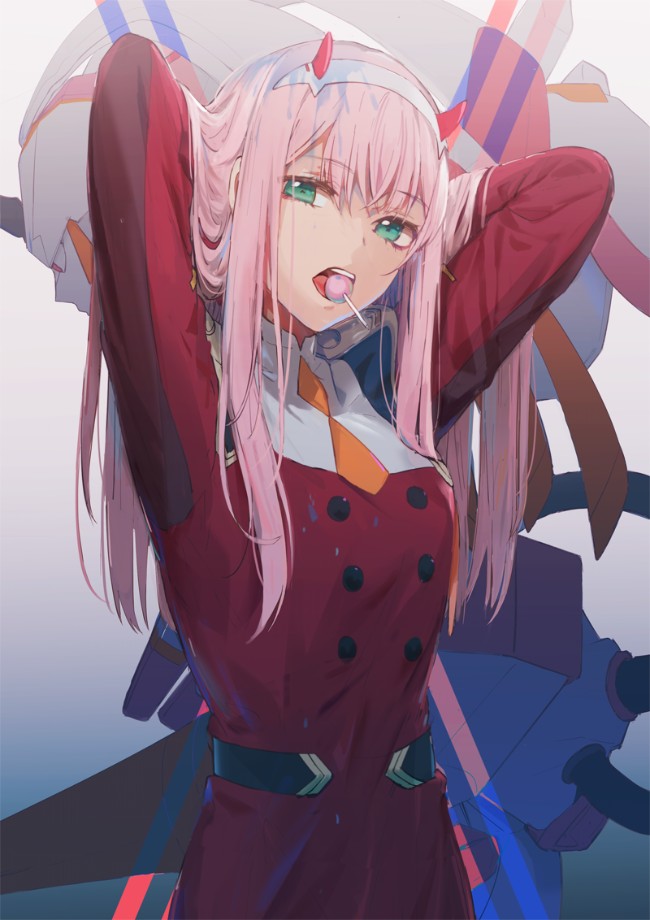 Next up is Violet Evergarden from Violet Evergarden.  There aren't too many characters that can evoke such emotion from its audience but Violet Evergarden is one of them.
ITS THE LEGENDARY TAE YAMADA FROM ZOMBIE LAND SAGA.
SHE'S LEGENDARY

LEGENDARY
Last but not least IE-Chan.  IE-Chan is the undisputed waifu of the year.
That is my list for 2018.